RaSs
Administrateur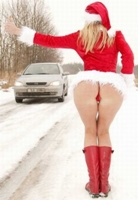 Hors ligne



Inscrit le: 16 Sep 2010
Messages: 85

Posté le: Lun 29 Nov - 17:59 (2010)

 

   Sujet du message: Article technique PGP

---

Kampfer from PGPOG a écrit:
1. General Information about PGP


This document is intended to answer common questions related to the care, use, modification, and repair of the Sheridan/Crosmann PGP paint marking pistol. Much of this information also is applicable to the other brass tube construction pump action paint markers produced by the Sheridan/Crosmann company.

PGP Operating Diagram



I am writing this FAQ for the people have questions about the PGP.

I copied a lot of information from the PGP FAQ from PGP Owners Group and the "Old vs. New" article from Stock Class Paintball. The underlined parts are what I copied from there.

Index
1. General Information about PGP
2. How to take the PGP Apart
3. Aftermarket Parts (Upgrades)
4. Troubleshooting
5. How To ....
6. Misc & Credit

First thing first, what is "PGP"?
The PGP is a pump-action paintball pistol which has been in production since the early 80s. It's predecessor was the Sheridan PG, which required the user to twist and pull the bolt to the rear to recock and chamber a ball. The magazine was also located on the side, which required tilting the gun 'back and to the left' to load. A sort of 'missing link' model has recently come to light, which had the top tube like the PGP (which eliminated tilting the gun left) but also had the twist/pull cocking action.

What does "PGP" stand for?
No one really seems to know for sure. "Paint Gun Pump" is my personal guess.

How old is my PGP?
One key is the pump handle. The PGP has gone through several changes...here they are from oldest to newest: Steel pump (knurled), Aluminum Pump (ribbed), Delrin Pump (ribbed), current plastic pump. The valve type (see below) was changed at some point in between the Delrin pump and the new plastic pump era.

Serial numbers mean nothing on Sheridans as chaises were built in batches and then may have sat for years and years before being assembled into guns. Guns them would sit in warehouses for years too before being sold to shops. Some shops would then have guns for years and years before selling.

Not to mention the company has been bought up three time since the production of that gun. As buy out go the information is lost and destroyed.


What type of valve is in my PGP?

If your PGP looks like this in the lower tube, you have the newer cartridge valve.

If your PGP valve looks like the one above, with the squarish depression around the valve stem, then you need a Sheridan valve tool to further disassemble your gun.



Sheridan valve tool – Available at Mad Custom and Palmer's Pursuit Shop.


-------------------------------------------------------------------
2. How to take the PGP Apart


Step 1: Gather the tools you will need
Allen wrenches: 5/64", 3/32" (preferably a complete set)
Channel-locks or a small vice, vice grips, or similar
piece of leather or inner tube rubber or similar
couple of empty 12-gram cartridges

Step 2: Make sure your PGP is completely unloaded.
Remove the 12-gram cartridge if present
Remove all paintballs.

Step 3: Remove Pump Handle
Pull the pump rod from the bolt rotate pump rod so it won't scratch the marker and slide pump handle forward and off of PGP

Step 4: Remove the Bolt
Cock the gun, put it the safety on. Rotate the bolt clockwise at close bolt position, then pull the bolt out.

Step 5: Remove Hammer
Remove the rear grip frame screw using the 3/32" Allen wrench Remove Velocity Adjuster, mainspring, and hammer. You may need to pull the trigger for the hammer to fall free from the PGP.

Step 6: Remove Grip Frame
Remove front grip frame screw while holding grip frame to gun body. This is to prevent losing the safety spring and BB. While holding gun upright, carefully lift gun body off of grip frame. The safety ball and spring should still be in place. Set grip frame aside. Further disassembly should be unnecessary.

Step 7: Remove valve
The valve assembly may now be pushed out the REAR of the gun. Use two empty 12 grams, but use whatever is convenient. Be careful not to use something pointed, however, as this could damage the 12 gram seal.

Step 8: Disassemble Valve
Don't do it unless you know what you are doing! If you sure you want to do this, see http://pgpog.org/apart.html for more details.

Or simplely check out this Disassembly Walkthrough.
Kampfer Lin's Photo Galleries at pbase.com
------------------------------------------------------------


3. Aftermarket Parts (Upgrades)

Note: There were other aftermarket parts made for the PGP, but they are no longer available, so I am not going to list them here. If you wish to have more info about those, please PM me.

Fasst Changer – A must have upgrade on your PGP, with speed threads screws into collar. Change CO2 with 3/4 turn! Available at Mad Custom and Palmer's Pursuit Shop.


Velocity Adjuster – Another must have upgrade. Drill and tap rear cap for a 3/8-24 allen screw, or adjust by removing the rear cap (the rear grip screw holds it in place) and either using small washers available from a hardware store to shim it to raise velocity, or cut a coil off of the spring if you need to lower the velocity. Obviously, the adjuster is a better choice. Any machine shop should be able to do it in about 5 minutes...so it shouldn't cost too much.

Also available at Cooper-T, Mad Custom and Palmer's Pursuit Shop.


Speed Loader - Available at Mad Custom.


Pusher Bolt - Cooper-T
SKU PGP 4000 E-Z Pull --- $24.95


Constant Air Adapter – Available at Cooper-T and Palmer's Pursuit Shop.


Hiviz Hiviz 7/8in Gun Sight


Nasty pump – from Cooper-T, if you have sweaty Hands, maybe this is the way to go.


Trigger Shoe - Makes the trigger feels much more comfortable in hand. Available at Palmer's Pursuit Shop. and other places. *AutoCocker trigger shoe will work too.


Grips - PMI rubber grips are available at Palmer's Pursuit Shop.


I also highly recommend Shartley's Custom Wood Grips.

45 frame - Available at Palmer's Pursuit Shop.


Modified Cocker frame
Rainman229 offer this service for a very reasonale price.
Send him the frame you like to use, and he will modify it for you.
Check out his site at Rainman229

Stock Sheridan Parts - Parts like Safety BB, Spring.... Get them from Mad Custom

Shoulder Stock - A shoulder Stock can help you to aim easier, there are 3 ways to add a stcok on PGP.

1. Universial Mount Bracket available at Palmer's Pursuit Shop will let you add your choice of bottom line stock on.


2. Wedge Stock available at Palmer's Pursuit Shop.


3. Order a custom wooden stock from Shartley's Custom.

Others
Scarecrow's Custom also offer lots Sheridan Upgrade Parts and do custom work on them, make sure you check out his web site.

Direct Feed, Spring Feed, Cigar Tube Mod Conversion - Available at Custom Shops.

Semi-automatic conversion - Available at Custom Shops.

Cosmetic options – Nickel Plating, Painting/airbrushing, Powder coating, Polishing options are available at Custom Shops.

Quik Strip Slot - Allow you to remove the bolt without any tool, just pull off the pump rod, twist the bolt and pull. Lighting fast. This serivce is available at Custom Shops.

Milling - Ball counter slots, Gills options are available at Custom Shops.

I'm looking for a holster that can hold my gun and a few CO2 cartridges and ammo refills. Does anyone have any suggestions?
I am sure You can find nice one for yourself from Cops911.



------------------------------------------------------------------------

4. Troubeshooting


Safety BB missing (Troubleshooting)
It can be replaced by a small stainless steel "BB" broken off from the Dog Tag Chain.

Safety BB spring (Troubleshooting)
It can be replaced by a part of the tank O-ring that is cut into to the same length as the spring.

Break balls (Troubleshooting)
Polishing the Barrel and replace the Bolt will fix it.

12-gram not being pierced (Troubleshooting)
The piercing pin might be damaged or wore out, get a replacement. Or properly due to a weak main spring or the velocity adjuster being backed out to far. - Lee


All shots are low-powdered (Troubleshooting)
The piercing pin might be damaged or wore out, get a replacement.

Leaking down barrel (Troubleshooting)
Quote:
PunishersCustoms wrote:
First, you may have a jammed or broken valve spring. If it doesn't push the valve pin closed, it'll leak like a pig.... Next, you may have some dirt on the cupseal or even a damaged cupseal. The worst thing I can think of would be the valve pin being bent. If one of the previously stated problems caused it to seize in its bore, the thing could be tweaked. You're best bet is to pull it apart and root around for the problem..... drop me a line if you need assistance.


Why is the first shot of a new 12-gram so slow? (Troubleshooting)
Unlike most 12 gram powered guns, the Sheridans do NOT pierce the cartridge when you screw down the front cap. The piercing pin is actually on the cup seal, and pierces the 12-gram when the hammer drives it forward on the first shot. That's why the first shot is always low powered. You can turn the gun upside down and cock it without loading a paintball so you don't waste one with that first shot, or there are a couple of modifications that you could do. Ask the custom shops for more details.


------------------------------------------------------------------

5. How to ....


How to lighten the pump stroke
Easy. Remove the bolt from the gun, take out the bolt spring and cut it down a bit.

How to polish the barrel (How To)
Because the paint overspary inside the barrel, polishing the barrel will be a good idea.
Make sure you COMPLETELY take the PGP apart, so you have ONLY the 3 brass tubes body to work with. If you got a power drill, the straight bottom of a broken clothes hanger, a rag to wrap around the straight platic hangar piece (slightly bigger than the barrel bore so it fits tight) and some brass polish (Brassco). You rubbed some polish on the rag and squirted a little into the bore and began drilling. be warned that the entire pistol will get hot to the touch after a few minutes due to the friction being created inside of the bore. It will got so hot, so BE CAREFUL! take your time with it. and if all of the overspray isnt gone you can follow up with a dremel and some polish. Good luck.


Quote:
PunishersCustoms wrote:
If there are burrs in the barrel bore then your only real option is arbor honing. The brush-hone and/or scrotch-brite on a stick method won't do a thing for that.

If it's just scratches and the like, start with a grey scotchbrite on a WOOD dowel running at 1200 - 1400 rpm. Use automatic tranny fluid as a lube. Next move to 000 steel wool on the same dowel with the same fluid run at around 2000rpm. Follow that with 250 count or higher cotton and automotive polishing compound. Run at about 2000rpm until it comes out black.
Finally finish the whole thing manually with a clean rag and brasso or silimar.
If you wanna get really spiffy, make a few passes with regular old Turtle Wax after everything is done. Figure for about 3 hours on this.


Do it at your own risk!!!

How to rebend the pump rod (How To)
A bended pump rod will cause havey pump stroke. Here are some tips: To rebend/straighten a rod, take it out of the pump handle, lay it on a flat bench and gently tap the high spot with a small hammer. If you try to bend it by hand it will snap off. - Peter "Wharf Rat" Simpson

How to oil the PGP? (How To)
A few drops oil on the tip of a new 12-gram, insert the 12-garm carefully into the gun, so the oil can stay on the 12-gram. Load and dry fire until it runs out of CO2, clean the barrel. A drop of oil on each bolt O-Ring.

How to increasing efficiency (How To)
Valve porting, Barrel honing... many many options are available at Custom Shops.

How to mount a Autococker/Automag .45 frame on: (How To)
Since the original WGP grip frame was based off of the Sheridan frame (and AGD later used the WGP frame on the Automag) with a little work an Autococker or Automag frame (stock or .45) can be adapted to work on the PGP. There are two ways to go about this (well, 3).

The first (and easiest) was summed up by by GusDaDog:
Easy as pie.... take the trigger, sear, spring, and pins from the stock frame....insert the stock trigger with the stock pin...then insert the sear with spring in the spot where the pins that hold the grips on is...you may have to drill that spot out to take the pin....you may need to file a "seat" into the new frame for the spring to sit in....just look at the stock frame and copy that....the mag frame will bolt up just like the stock frame...it's easy....should take about 15 minutes once ya got the tools gathered. Ed. Note: One 'problem' with doing it this way is you have the flat top of the new grip frame mating with the curved bottom tube of the Sheridan. There may be issues with strength, and it certainly won't look the best, but GusDaDog says it works just fine.

Punisher recommends milling the top of the frame so that it fits flush with the lower tube of the Sheridan. He provides this service through his shop, or a machine shop should be able to do this using a .875 ball end mill bit.

The third way is sort of a cross between the two...making an adapter to go between the flat grip frame and the curved tube. A piece of aluminum is the preferred material to make this with. A machine shop should have no trouble turning one out in a short time.

It is a lot of work but if you have the tools and skills it is easy.

List of the Custom Shops I recommend
Palmer's Pursuit Shop
Mad Custom
Punisher's Custom
Gus Da Dog's Custom
Doc Nickel's Custom
Scarecrow's Custom
Rainman229

-----------------------------------------------------------------------------------

6. Misc & Credits


So, should I get a old style PGP or the newer PGP2001?
It is totally up to you, there is no noticeable difference between these two in Performance. Ultimately it will come down to personal preference of which model you like best. If you go with the old model, keep in mind that you will want to buy or make a velocity adjuster, fast changer, and speedloader for optimal performance.

*Personally, if I have to use one from the two, completely stock without any modifications and after market parts, I would pick the PGP2001.

Also a few things to keep in mind. PGP is a 10 rounds pistol runs on 12-grams. So if you are a big, slower back player, maybe it is NOT for you. A full size pump gun is more suitable for you in normal pump games. Unless you want to use it as a sidearm. Remember, use it right, it will serve you right!


Where can I buy a PGP?
Unfortunitly, the PGP no longer in production. So eBay is your best bet. Also try the "For Sale" section of different paintball forum.





Traduction et images à venir...